Belli Maintenance Sandblasting Coating Services
---
Quality Blasting and Coating Company
One of our core services has been our sandblasting coating. Over time, we have earned the reputation of providing comprehensive commercial and professional sandblasting and coating services to our clients. We cover various standard preparation techniques of industrial coatings, and we primarily serve large corporations and government facilities. Thus, we are a blasting and coating company with an apt solution for all industrial coatings of any size project.
Qualified Team for Top-Notch Sandblasting Coating Service
We are not just a team of people who have learned and mastered the field of sandblasting coating. Our devotion, passion, and hard work bring us prime success, and today we are the topmost and dependable blasting and coating company in Connecticut and the neighboring Northeastern United States.
Our team understands your individual needs, and our work and plan of action aim at meeting your demands and schedule.
Incredible Surface Preparation and Coating Installation
Our environmentally compliant sandblasting coating service can meet all your surface preparation requirements using sand, epoxy, and other requisite media. We blast and coat concrete, steel, stone and other surfaces that necessitate sandblasting coating to resurface and stay protected from rusting.
With the ability to fully control humidity and temperature, we offer our services year-round. And we upgrade ourselves through better knowledge and tactics to keep our commitment to providing outstanding services in competitive pricing. Thus, with Belli Maintenance and Tech Industrial & Roof Coatings (TIRC), you get each job done to specification, within budget, and on time.
Specialized Blasting and Coating Company to Provide Standardized Protection
Each surface that is made of steel, is prone to corrosion. And it would save money if you protected them beforehand, before they start getting damaged. Our team can provide you with quality solutions for both on-site and offsite. We have an extensive range of corrosion resistive primers, build-up coats, and finish to offer you an exceptional standard of protection.
Long-Lasting Industrial Coating for All Your Rust-Prone Areas
You don't just need services that promise to keep all your facility safe for today, but the ones that last the longest, and keep your assets in their best condition in the future. Belli Maintenance and Tech Industrial & Roof Coatings (TIRC) protects your new building and older sites with durable and industry-standard blasting and coating, and extends the life of your building's construction.
Not sure which service will be the best fit for you? Don't worry! Our team of professionals has in-depth knowledge of the industry, and they understand your individual needs. We suggest you the best possible solutions suitable for your project. Call our blasting and coating company at (860) 642-4692 today and talk to our service expert.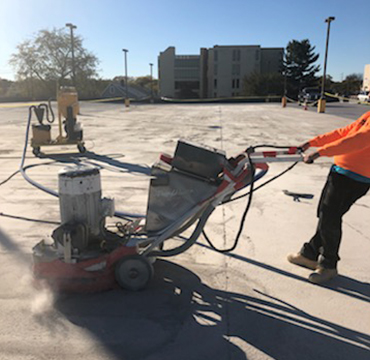 TRUSTED PARTNER
---