Epoxy Floor Coating Contractors in Connecticut
---
What is Epoxy Flooring?
Epoxy flooring is a thermosetting resin used for industrial and commercial flooring. Epoxy floorings are often used for their toughness and durability from wear and chemicals. Plus, this coating provides a smooth, high-performance, and durable surface over concrete floors or plywood. Epoxy floor coating has excellent chemical resistant property, strong bond strength, and low porosity. And it can withstand heavy loads, and last for many years. Epoxy floor coating is safe and easy to clean and provides an attractive texture and uniform finish to your commercial buildings and industrial sites.
Does Your Industry Need Epoxy Floor Painting?
Where Is Epoxy Flooring Used?
Epoxy floor coating results in a durable and long-lasting flooring solution and is used over concrete floorings in a variety of commercial and industrial applications such as:
Commercial and retail stores
Manufacturing plants
Warehouses
Hospitals
Showrooms
Airplane hangers
Industrial plants
And more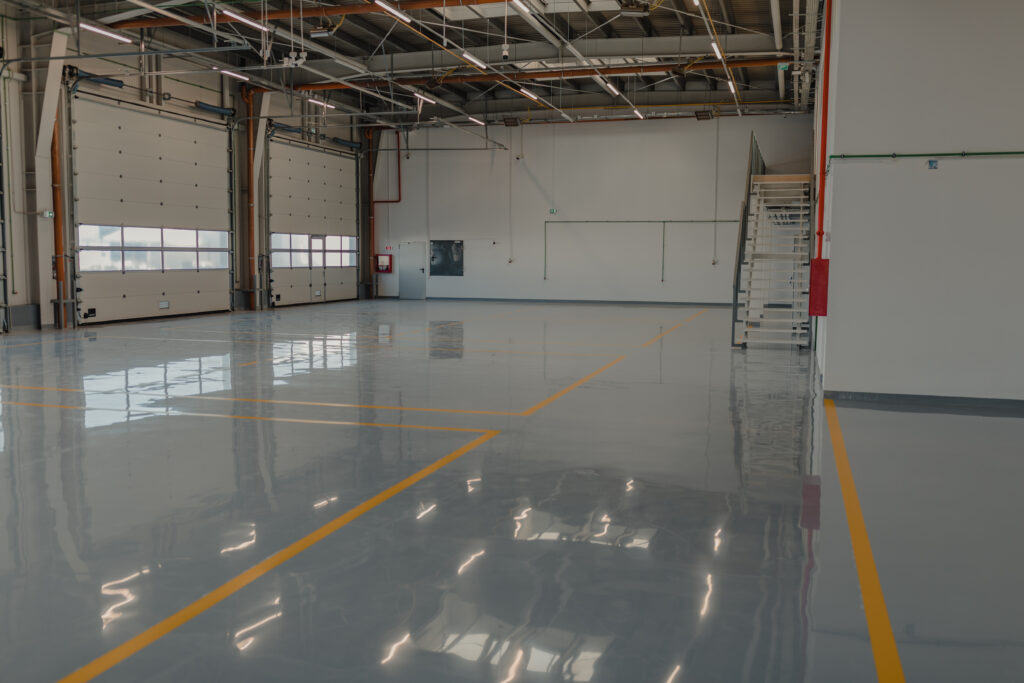 The Merits of Epoxy Floor Coating
Here Are the Advantages of Epoxy Floor Coating
If you are like most people who have never dealt with epoxy coating. Epoxy is not just another category of paint like enamel or a semi-gloss. The industrial epoxy coating has strong adhesive properties, and it is inexpensive and economical than other floor coating options. Epoxy flooring coating is in high demand for:
Excellent adhesion with concrete
High resistance to abrasion and impact
Being able to be applied in high humidity levels
Having the selection options of primer according to the flooring
High resistance of acid, solvents, and alkaline
Choice of colors
Being food grade
Get Specialized and Designer Epoxy Flooring Anywhere You Want With Belli Maintenance and Tech Industrial & Roof Coatings.
We are the professional and experienced suppliers and service providers of world-class epoxy flooring for various spaces and locations. Our services cater to providing top-notch epoxy flooring solutions that leave our clients with a durable and seamless floor. We have different chemical constituents to address the various needs of our clients.
Steps Our Epoxy Flooring Installers Follow
At Belli Maintenance and Tech Industrial & Roof Coatings, we offer decorative and high-gloss epoxy floor coatings in various colors and styles. With our durable epoxy coating compounds, we make sure you get the best service that lasts the longest.
We follow four simple steps to complete our epoxy floor coating:
Crack Repair System
Primer Application
Levelling Coat or Screeding
Final Color Topcoat
Looking for Epoxy Floor Coating Contractors IN Connecticut? Rely On Us!
You might find epoxy flooring used widely in industrial and commercial sites. Belli Maintenance and Tech Industrial & Roof Coatings is a suitable service partner for you when you are looking for epoxy floor coating contractors / installers near you. We have gained intensive knowledge and understanding of the field while serving hundreds of businesses with our epoxy floor coating. Call us at (860) 642-4692, and get a customized solution for your commercial or industrial space.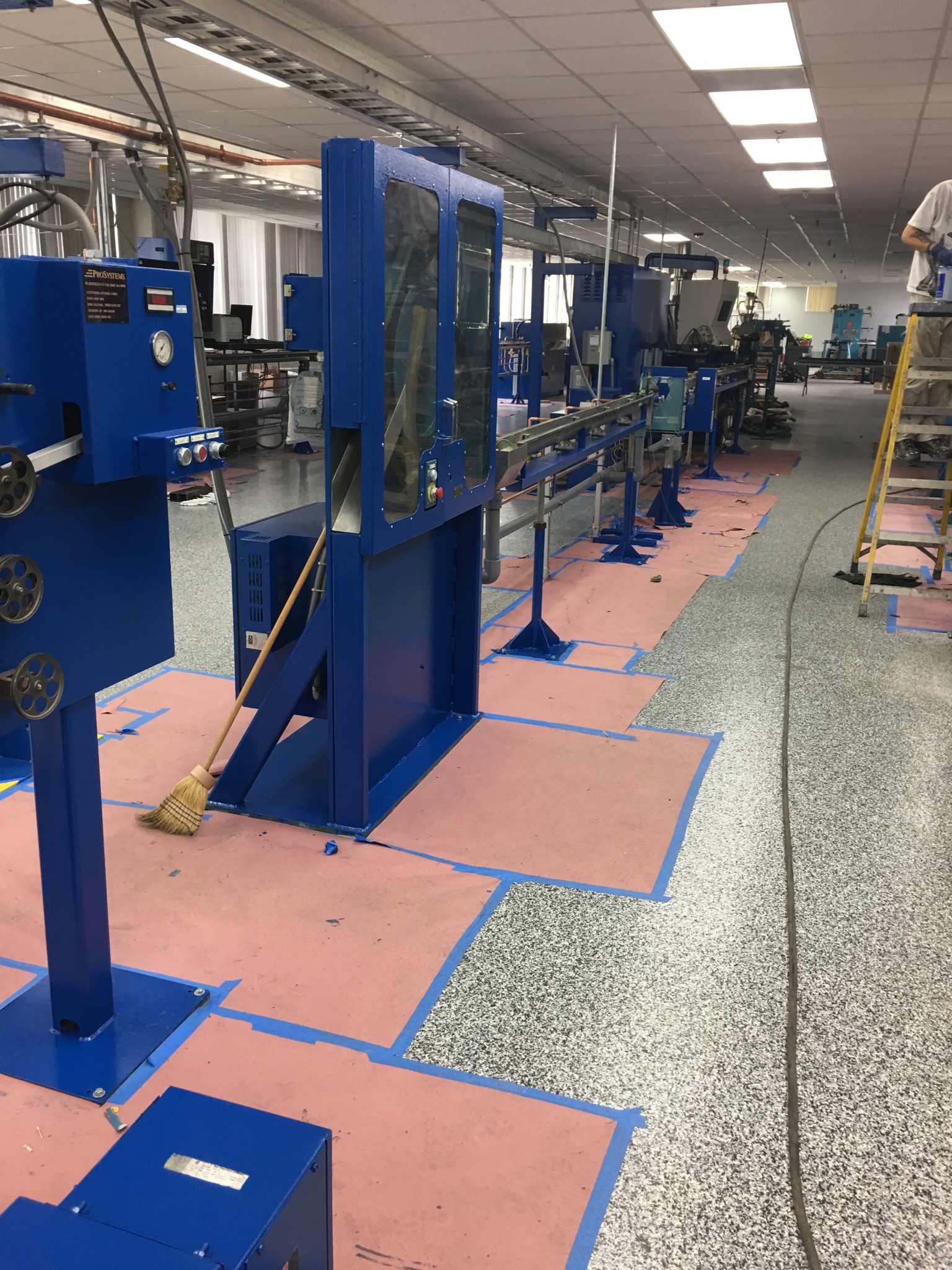 TRUSTED PARTNER
---